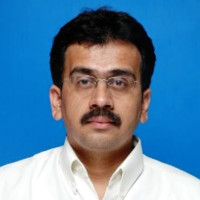 Suhas Kulkarni
Co-Founder, Director Business Development
"For a communication to make a connection, it must address the core question. For a solution to make a resolution, it must answer the core question."
In a nutshell, this approach sums up Suhas' motivation to work closely with clients in understanding and defining the issues pertaining to their product development, best practices, its target audience and intended impact. After all, in order to plug the gaps, you need to comprehend how, why, when and where they arise to come up with reviews that are holistic, in-depth and thorough.
His long years of work and travel in and around India as well as the Middle East have attuned him to the niceties of human behavior, a valuable soft skill to possess in a world as hard as Cyber Security.
While at it, he invests in multiple partnerships and long-term relationships, between the client and the CyberSecurist team, as well as the client and their end clients. Transparency, trust and team-work are the three values he roots for.
All the better to build bridges that endure, a business that's progressing, and security that is uncompromised.